OPC Leadership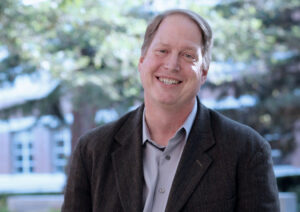 Mark Gold, Executive Director, Ocean Protection Council; Deputy Secretary for Ocean and Coastal Policy, California Natural Resources Agency
Mark Gold joined OPC in July of 2019. As Executive Director of OPC and the Deputy Secretary for Ocean and Coastal Policy for the California Natural Resources Agency, Mark serves as a key advisor to the Governor and the Secretary of Natural Resources, and directs policy, scientific research and critical partnerships to increase protection of coastal and ocean resources in California. Prior to his appointment, he was the UCLA Associate Vice Chancellor for Environment and Sustainability, where he led their Sustainable Los Angeles Grand Challenge effort. Prior to UCLA, Mark was the first hire at Heal the Bay, where he served as their President for 18 years. During that time, he worked on ocean and coastal legislation and policy, stormwater, watershed management, and marine conservation and coastal restoration issues, projects and programs. Over the course of his career, his research focused on beach water quality and health risks, as well as sustainable water resources management. Mark received his B.A. and M.A. in Biology as well as his doctorate in Environmental Science and Engineering, all from UCLA.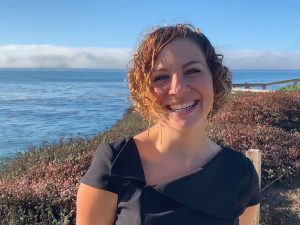 Jenn Eckerle, Deputy Director, Ocean Protection Council
Jenn Eckerle joined OPC in December 2016.  As OPC's Deputy Director, she is responsible for supervising staff and helping set the strategic priorities for coast and ocean policy in California. Before joining OPC, Jenn spent eight years as an ocean policy analyst for the Natural Resources Defense Council, where she conducted technical analysis and developed policy recommendations to advance ocean conservation. Prior to that, she was a coastal program analyst for the California Coastal Commission and the San Francisco Bay Conservation and Development Commission.  Jenn earned an M.S. in Marine Biology from the Florida Institute of Technology and a B.S. in Biology from the University of Vermont.  She is an East Coast transplant that has spent the last two decades trying to forget the cold winters of New York. Jenn loves being outdoors, especially when it involves camping, hiking, scuba diving or paddleboarding.
Contact: (916) 654-9055 or jenn.eckerle@resources.ca.gov
OPC Staff
Tova Handelman, Senior Marine Protected Areas Program Manager
Tova joined OPC in March 2017 as a California Sea Grant Fellow and now serves as the policy lead for the State's MPA Management Program, working in partnership with state and federal agencies, tribal governments, and ocean stakeholders to integrate scientific information into MPA management to best protect the health of the ocean and coastal communities. Tova's work supports statewide MPA research and monitoring, public outreach and education, increasing compliance with MPA regulations, and ecosystem restoration efforts. She also manages OPC's Once-Through Cooling Interim Mitigation Program. She earned an M.S. in Environmental Science and Management from the Bren School at UC Santa Barbara, and a B.S. in Environmental Policy from UC Irvine. She completed her Master's degree in Environmental Science and Management with a thesis evaluating citizen science as a method for monitoring the rocky intertidal zone. (Full bio here.)
Contact: (916) 653-9486 or tova.handelman@resources.ca.gov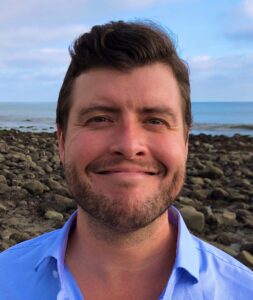 Michael Esgro, Senior Biodiversity Program Manager & Tribal Liaison 
Mike Esgro joined OPC in March 2018 as a Sea Grant Fellow and now serves as OPC's Biodiversity Program Manager & Tribal Liaison. His work focuses on protecting and restoring critical habitats including kelp forests, supporting the management of  the state's marine protected area (MPA) network, and working to enhance engagement with California Tribes. Mike also supports elements of the California Natural Resources Agency's broader work on biodiversity, in particular by focusing on fulfilling California's goal to conserve 30 percent of the state's coastal waters by 2030. Mike earned a B.S. in Biology from UCLA and an M.S. in Applied Marine Science from CSU Monterey Bay. His graduate research focused on MPA monitoring and the role of "de facto" marine reserves in ocean conservation. Mike is an avid scuba diver and can usually be found underwater when not at work. Topside, he enjoys kayaking, cycling, fishing and backpacking. (Full bio here.)
Contact: (916) 651-2497 or Michael.Esgro@resources.ca.gov
Justine Kimball, Senior Climate Change Program Manager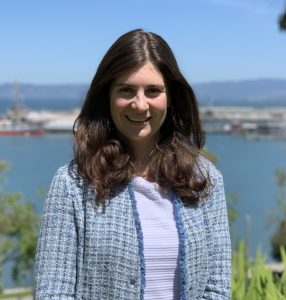 Justine joined OPC in March 2019. Her work involves leading the climate change program and focuses on sea-level rise adaptation, coastal resiliency, ocean acidification and other efforts concerning the impacts of climate change on the ocean. Prior to joining OPC, Justine spent five years in Washington, D.C. at NOAA's Coral Program and as a Knauss Fellow at the Office of the Oceanographer of the Navy. Justine earned her Ph.D. from Stanford University studying deep-sea corals in the Pacific Ocean and her B.A. in Biology with a minor in Geology from the University of California, Santa Barbara. Justine enjoys farmers markets, baking, and all things ocean and wilderness.
Contact : (916) 653-0539 or  justine.kimball@resources.ca.gov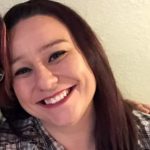 Holly Shand, Administration and Finance Manager
Holly joined OPC in May 2018 to provide administration and finance management. Prior to bringing her skills to OPC, Holly worked for the Marine Region of the California Department of Fish and Wildlife processing grants and contracts. Holly has additional experience with the state's new accounting system (FI$Cal) and with developing processes and procedures to increase workflow efficiency. Holly also has over a decade of analytical experience in serious injury claims and settlements. You can normally find Holly with her nose in a book. Her other interests include fishing, gardening, and baking her own bread. (Full bio here.)
Contact (916) 654-2757 or holly.shand@resources.ca.gov
Maria B. Rodriguez, OPC Wetlands Program Manager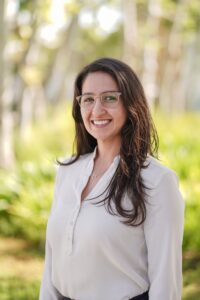 Maria joined the OPC in August 2020. Maria will help lead OPC's efforts related to coastal wetlands, watersheds, coastal and marine water quality, as well as equity and environmental justice. Her prior experience includes working as an Environmental Planning Analyst and a Senior GIS Analyst at environmental consulting firms in Southern and Northern California. Maria has worked on CEQA and NEPA documentation for infrastructure and environmentally-driven projects, including but not limited to habitat conservation and recreational projects. She has more than five years of experience using ArcGIS to focus on issues relating to urban planning, conservation, protection of natural resources, and environmental compliance. Maria holds a B.S. in Urban and Regional Planning from Cal Poly Pomona and is an active member of the American Planning Association, Association of Environmental Professionals, and Society for Conservation GIS. Maria enjoys bird watching, hiking, cycling, and spending time by the ocean. She loves LA Dodgers baseball, her two cats, and advocating for social justice. (Full bio here.)
Contact: maria.rodriguez@resources.ca.gov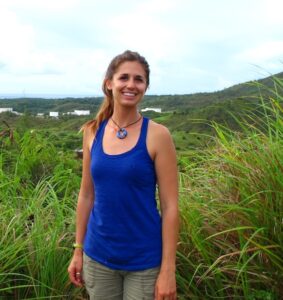 Lindsay Bonito, Marine Protected Areas Program Manager
Lindsay joined the OPC team in September 2020. Her work will support the Marine Protected Areas (MPA) Management Program by working alongside state and federal agencies, coastal communities and tribal governments to collate the best available science for management decisions. Prior to OPC, Lindsay spent the last ten years at Scripps Institution of Oceanography working as a coral reef ecologist surveying reefs across the Pacific and Caribbean, and as a fish biologist examining the spatial and temporal variability of anthropogenic toxins in marine finfish around the world. She holds a B.S. in Environmental Systems from UC San Diego and an M.S. from Scripps where she evaluated a federal experimental fishing program in collaboration with The Nature Conservancy, NOAA, and CDFW. When she's not behind her desk, Lindsay can be found backpacking, climbing, paddling, and trying not to pearl surfing.

Contact: lindsay.bonito@resources.ca.gov
Noah Ben-Aderet, Sustainable Fisheries and Aquaculture Program Manager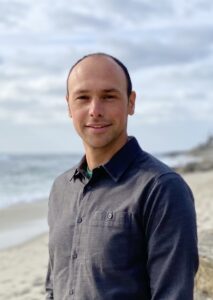 Noah joined OPC in April 2021 to lead OPC's efforts on sustainable fisheries and aquaculture.  He is passionate about fishing, aquaculture and working with communities and stakeholders to ensure that California's commercial and recreational fisheries remain sustainable and viable into the future.  Prior to joining OPC, Noah was an NRC postdoctoral fellow with NOAA's Southwest Fisheries Science Center studying how environmental conditions affect larval rockfish growth and recruitment in the hopes of enhancing ecosystem-based management. Noah was a 2017 Knauss-Seagrant Legislative fellow in the U.S. Senate and earned his Ph.D. at Scripps Institution of Oceanography, UC San Diego. His dissertation research focused on better understanding the behavior and biology of yellowtail in the Southern California Bight. In his free time, he loves any and all types of fishing, surfing, diving, cooking and being on the water with friends and family.
Contact: noah.ben-aderet@resources.ca.gov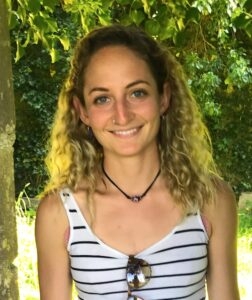 Ella McDougall, Climate Change Program Manager
Ella joined OPC in May 2021 after completing a Sea Grant Fellowship with the Climate Ready Program at the State Coastal Conservancy. She is passionate about solving complex climate change and sea level rise problems, putting solutions on the ground, and ensuring an equitable future for all Californians. Ella is from Pennsylvania, holds a B.S. from the University of Delaware, and an M.A. from the Middlebury Institute of International Studies. She is also a Returned Peace Corps Volunteer, having served in northern Peru from 2015 to 2017, where she planted thousands of trees and coached girls soccer. Find Ella in Tahoe, riding skis or bikes, while her fiancé tries to keep up. (Full bio here.)
Contact: ella.mcdougall@resources.ca.gov
Kaitlyn Kalua, Water Quality Program Manager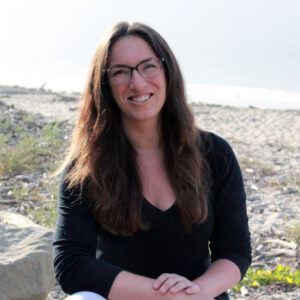 Kaitlyn joined OPC in November 2021. As Water Quality Program Manager, she is responsible for advancing OPC's policy initiatives and programs to improve coastal and marine water quality. Kaitlyn comes to OPC with experience in water quality regulation and policy, equitable water access, coastal adaptation planning, and federal ocean policy. Prior to joining OPC, Kaitlyn served as Policy Manager for the California Coastkeeper Alliance and previously as a 2017 Knauss Sea Grant fellow with the National Oceanic and Atmospheric Administration. Kaitlyn received her J.D. and Environmental Law certificate from the University of California, Davis School of Law. Kaitlyn loves exploring the mountains and coastline of California, and can often be found seeking out live music or in hiking boots with her partner and Pyrenees pup on weekends.
Contact: kaitlyn.kalua@resources.ca.gov
Elyse Goin, California Sea Grant Fellow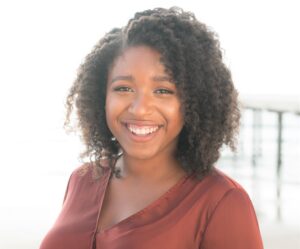 Elyse Goin joined Ocean Protection Council's Marine Biodiversity Program in January as a 2022 California Sea Grant State Fellow. She recently completed her Masters of Advanced Studies degree in Marine Biodiversity and Conservation from Scripps Institution of Oceanography, UC San Diego. For her capstone project Elyse worked with coastal communities of her family's home island of Trinidad and Tobago to assess their responses to climate change impacts. She combined traditional knowledge and science to reveal people's risk perceptions of climate change impacts occurring along the coast. Prior to graduate school, Elyse worked as a science educator both on land and at sea at The Birch Aquarium and The Escondido Creek Conservancy. Elyse also holds a B.S. degree in Marine Biology from UC San Diego – Go Tritons! She is looking forward to advancing the State's 30×30 goals and participating in the review of the network of Marine Protected Areas, all while pursuing inclusion of various community voices. Elyse enjoys exploring the great outdoors, taking Samba dance lessons, learning a new language and watching home DIY renovation shows.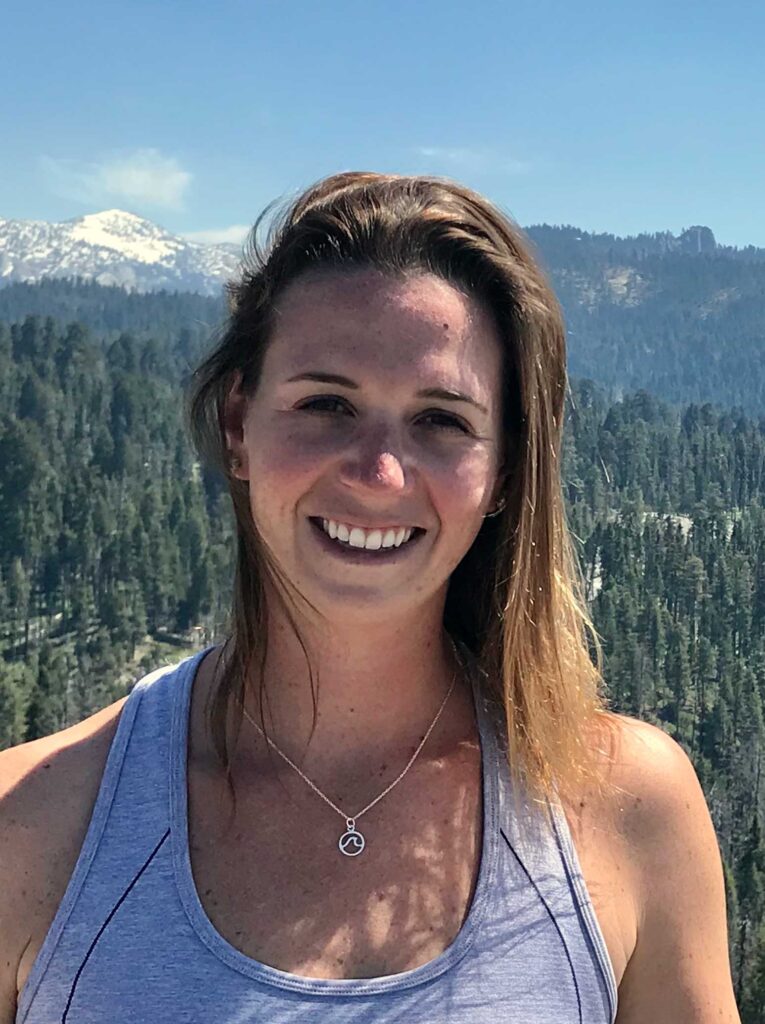 Megan Williams
,
California Sea Grant Fellow
Megan Williams joined OPC in January as the 2022 California Sea Grant State Fellow in the Climate Change Program. Megan supports OPC's efforts to prepare for and adapt to climate change through projects relating to ocean acidification, sea-level rise, and offshore wind. She earned her M.S. in Biology from CSU Northridge, where she studied the impacts of climate change on shifting community structure of both Caribbean and Pacific coral reefs. Prior to graduate school, Megan worked on the conservation and restoration of Florida Keys reefs and provided educational materials relating to marine science and climate change to classrooms throughout the U.S. She also holds a B.S. in Marine Science and Biology from the University of Miami. In her free time, Megan loves to be outdoors at the beach, diving, or hiking, or getting into a new artistic project.
Sarah Stangle, Administration and Finance Analyst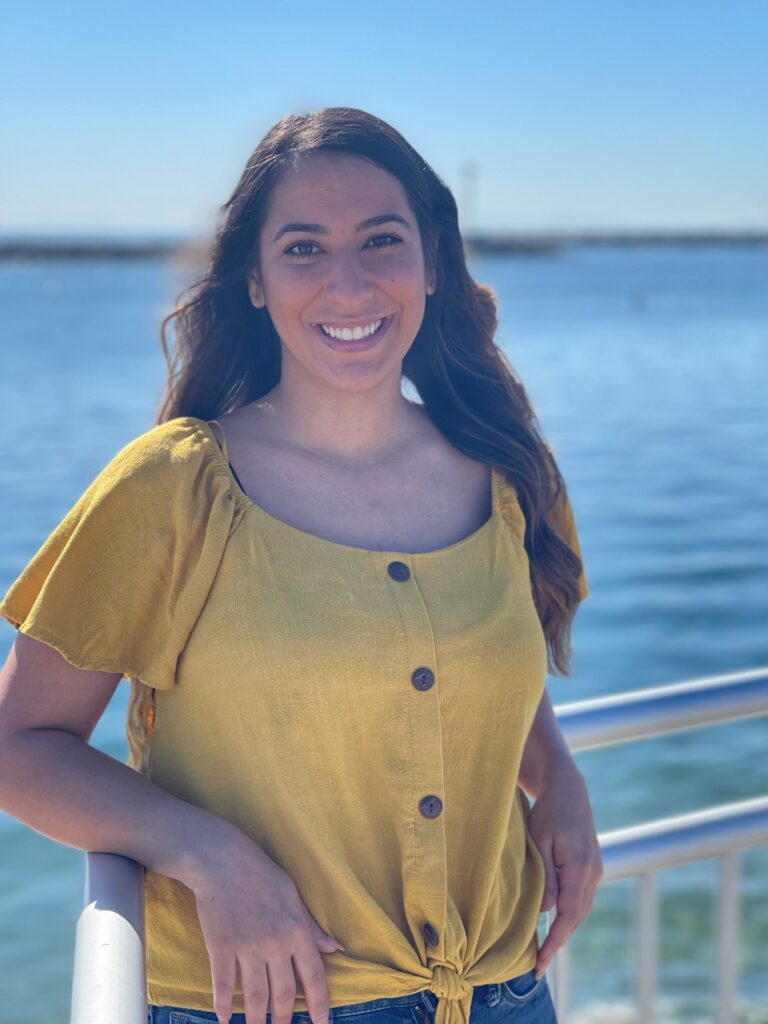 Sarah Stangle joined OPC in February 2022. She is the Administration and Finance Analyst responsible for providing analytical support for the OPC. Prior to her current role, Sarah worked for CAL FIRE as the finance analyst and emergency purchaser including purchasing on California's second largest wildfire, the "Dixie" wildland fire. Sarah received a B.S. in Business Administration from CSU Monterey Bay. In Sarah's free time she enjoys outdoor activities. Sarah's passion is traveling the world and immersing herself in new cultures. Places she visited include Italy, Greece, and next on the list is Germany.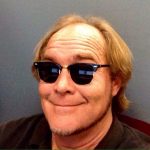 Chris Besenty, Information Systems Manager
Chris Besenty joined the Ocean Protection Council and State Coastal Conservancy staff in November 2007. A graduate of Sonoma State University's Department of Environmental Studies and Planning (1996), Chris began his career with the San Francisco Bay Conservation and Development Commission as a volunteer coastal planning intern in 1995, working on the North Bay Wetlands Protection Program, and in 1998 was appointed the Commission's Chief Information Officer. His interdisciplinary focus lies in exploring ways to economically integrate information technology practices with coastal resource management, including the use of spatial data to inform coastal planning goals and objectives, and the use of the Internet as a publishing medium. His experience with information technology began in 1990 with a Compuserve account, a friend's TI PPC, and a beta copy of DR DOS. His personal interests include biking, hiking and camping on the beaches, deserts and forests of the western U.S. and strumming the guitar for fun and profit.
Contact: Chris.Besenty@resources.ca.gov