Prop 68 Climate Resilience Miniseries Episode 15: South Orange County Regional Coastal Resilience Strategic Plan
"Any type of solution to shoreline erosion and sea level rise will take a regional effort" – Susan Brodeur
Today we are at Capistrano Beach in South Orange County talking with some of the members of the collaborative Prop 68 Project to develop a regional, collaborative Strategic Plan to address shoreline management decisions around coastal erosion and sea level rise. South Orange County has been experiencing severe coastal erosion for years and as a result, beaches have been narrowing.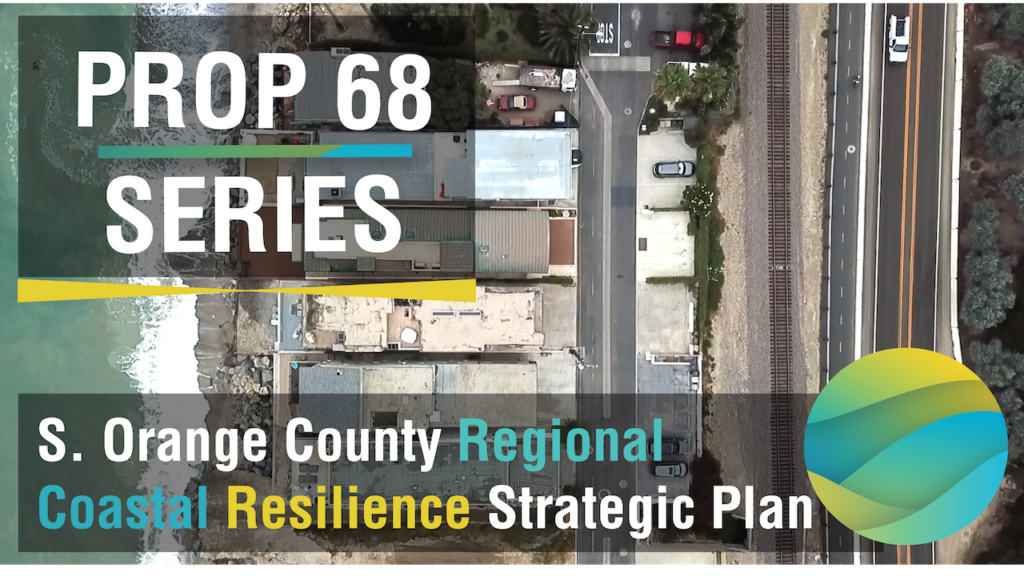 The Strategic Plan will bring together stakeholders (public entities, private landowners, beachgoers, OCTA, Metrolink, State Parks, Orange County Parks and others) to find solutions to long-term erosion along approximately seven miles of eroding sandy beach stretching from Dana Point Harbor to San Clemente State Beach. "We're all experiencing the same issues – loss of beach, loss of sand," notes Susan Brodeur, Senior Coastal Engineer with OC Parks and the Project Manager for OC Parks, the convener of this collaborative effort. 
The Strategic Plan will provide the framework for the implementation of future projects, knowing that sea level rise will only exacerbate existing challenges around shoreline erosion. By bringing together the best available science and specifically, the State's Guidance on Sea Level Rise, this Strategic Plan is a necessary step forward in maintaining California's iconic beaches in South Orange County. "We don't want to lose this asset…this is not what people came to realize as the California Dream with its sandy beaches, not coming to see a bunch of rocks and nowhere to put your towel," adds Brodeur.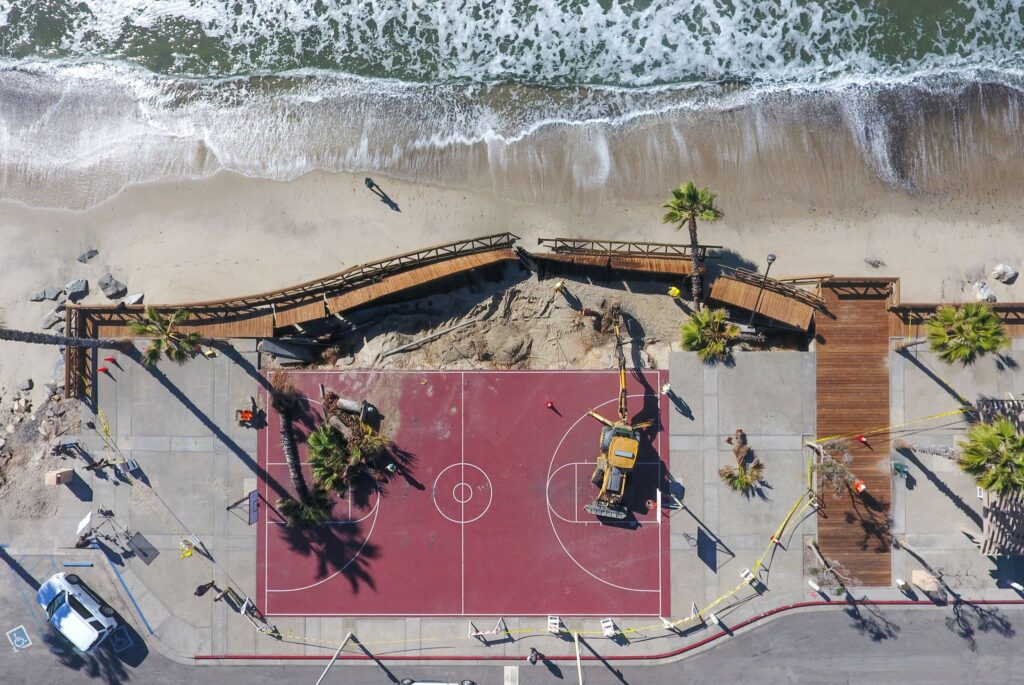 Coastal access is a huge part of this project and projects like the Capistrano Beach Park Master Plan are dedicated to balancing these sometimes conflicting uses of coastal access, private land, transportation, and rail. The site where I met Susan and David at is really ground-zero for this Prop 68 Project. Residents and visitors have watched this area transform over the last 50 years. Coastal storms and erosion have forced re-development. Piers, beach clubs, and basketball courts have been built and removed over the years, and now the priority is to ensure sustainable public coastal access. "We need to get a solution in place now, that works now, and will work as seas rise and erosion continues," says David Cannon, a consultant helping OC Parks lead this project. 
To learn more about this project, check out this video!

Resources: 
State of California Sea-Level Rise Guidance – 2018 Update (To be updated in 2023)
Credits: 
Video Production, Editing, and Narration: Kat Beheshti
Photos: County of Orange, OC Parks
About Susan Brodeur: Susan is a Senior Coastal Engineer with the County of Orange, OC Parks and the Project Manager on this Prop 68 Project. Susan received her B.A. in Physics from Illinois Wesleyan University and her B.S. in Ocean Engineering from Florida Atlantic University. 
About David Cannon: David is a Principal Coastal Engineer with Anchor QEA and he is the manager of the consultant team that will assist OC Parks with this project. David received his B.S. in Civil Engineering and Master's in Civil and Coastal Engineering from the University of Delaware. David has over 33 years of experience working on coastal projects along the California shoreline. 
About the Author: Dr. Kathryn Beheshti is a 2021 California Sea Grant State Fellow with the Ocean Protection Council's Climate Change Program. Kat's own research focuses on understanding the drivers of loss and recovery of key coastal foundation species (e.g. salt marsh plants and seagrasses). Kat is committed to making science accessible to individuals of all ages and demographics. She hosts her own science communication platform, sloughit.com and participates in an interdisciplinary science communication team at SciAll.org, where she is a Lead Vlogger.