Prop 68 Climate Resilience Miniseries Episode 12: Wiyot Climate Change Adaptation Plan
(Intro to the series here)
"Sea level rise will affect everybody and everything… We need to spread the word and work together."  – Hilanea Wilkinson
Today we are in the ancestral territory of the Wiyot, in what is now known as Humboldt County, talking with members of the Prop 68 project carrying out Phase I of the Wiyot Climate Change Adaptation Plan. The goal of this phase of the project is to identify cultural and natural resources within its ancestral lands and waters vulnerable to SLR and climate change.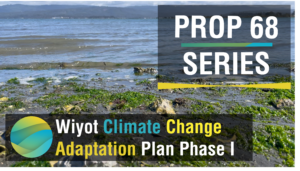 Interviews with Tribal elders, youth, and community members is an integral part of this project as the project team works towards developing a use protocol for the collection and application of traditional ecological knowledge, or TEK. The TEK protocol will serve as guidance on how to appropriately and respectfully apply TEK, with the ultimate goal of ensuring the protection of tribal cultural resources.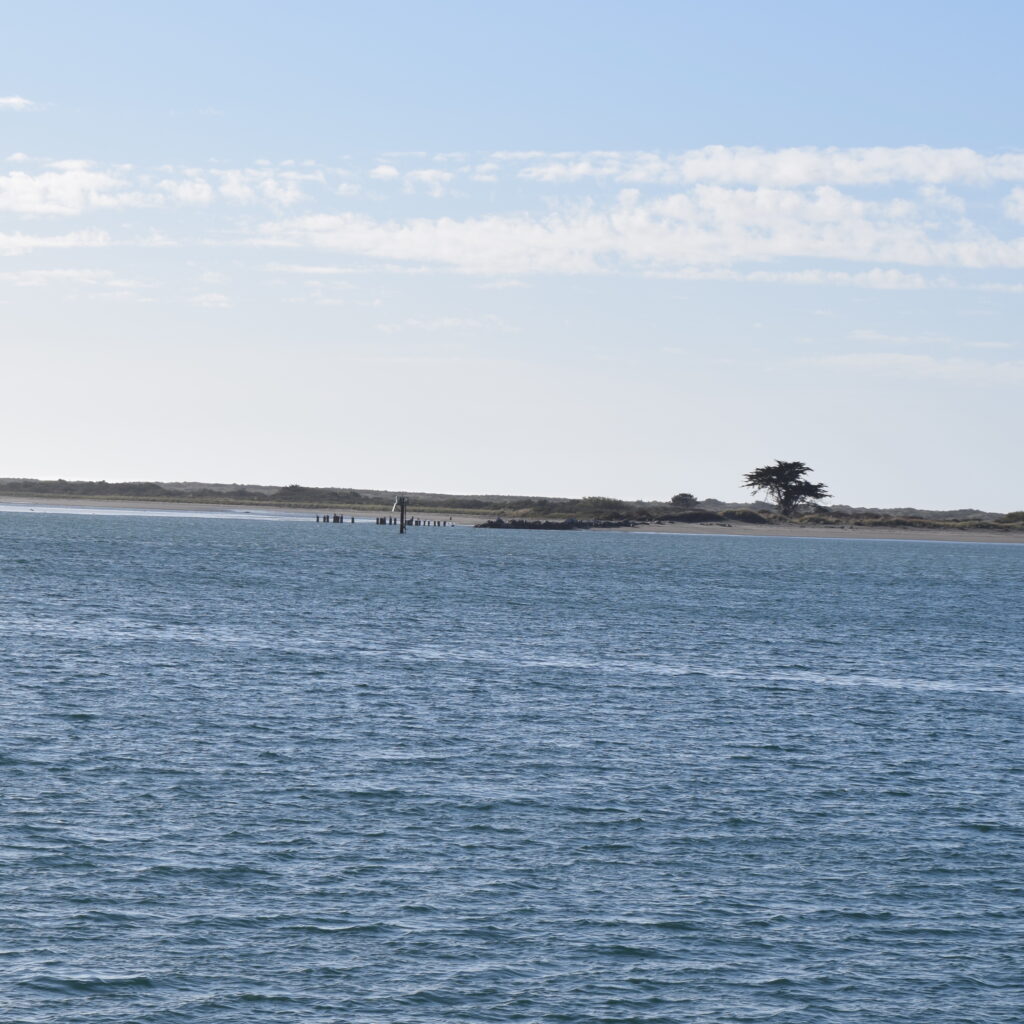 The project team will also inventory all valued tribal assets vulnerable to sea level rise and integrate that data into a Geographic Information System (GIS) map that covers Wiyot land and waters. The GIS map will help guide adaptation strategies by identifying the most at-risk tribal assets, a necessary first step in developing vulnerability assessments. 
This project is a priority because the Wiyot are a coastal tribe and a resilient North Coast is not possible without tribal leadership and engagement. With sea-level rise, the right to use Wiyot coastal lands and waters for harvest and other traditional and ceremonial purposes could disappear as the water levels rise into private land. "Many of their cultural sites are very vulnerable to sea level rise with over fifty sites predicted to be impacted" says Adam Canter, Natural Resources Director for the Wiyot Tribe. "We need to start preserving cultural resources for future generations", adds Canter. It couldn't be clearer that this project and the resiliency of Humboldt Bay relies upon the expertise and local knowledge of the Wiyot. 
To learn more about this project, check out this video!

Resources: 
Credits: 
Video Production, Editing, and Narration: Kat Beheshti
Video: Jennifer Savage
About Adam Canter: Adam is the Director of Natural Resources for the Wiyot Tribe. Adam received his Bachelor of Science from Humboldt State University in 2007 and has a background in ethnobotanical resource management. 
About Hilanea Wilkinson: Hilanea is a Wiyot Tribal Member and a Technician for the Wiyot Natural Resources Department.  
About the Author: Dr. Kathryn Beheshti is a 2021 California Sea Grant State Fellow with the Ocean Protection Council's Climate Change Program. Kat's own research focuses on understanding the drivers of loss and recovery of key coastal foundation species (e.g. salt marsh plants and seagrasses). Kat is committed to making science accessible to individuals of all ages and demographics. She hosts her own science communication platform, sloughit.com and participates in an interdisciplinary science communication team at SciAll.org, where she is a Lead Vlogger.