Healthy Ocean California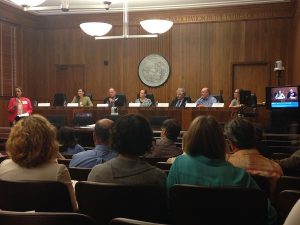 In the morning before the August 27th OPC public meeting, the California Ocean Protection Council and California Ocean Science Trust co-hosted a workshop that brought together scientists, decision makers, tribal representatives, and constituents to share perspectives about what 'ocean health' means across our diverse coastal communities.
We are pleased to share with you the summary and full proceedings:
Rife with spirited discussion, we learned much from participants, but an underlying theme did emerge: ocean health can be a unifying concept. We look forward to planning the next steps of Healthy Ocean California—what we are now calling our work to build a shared vision of ocean health for California.
Other Related Materials